To get working device faster i decided to just buy prebuilt modules from 60dbmco located in Kyiv Ukraine. They're still selling their devices and deliver them fast.
LPF: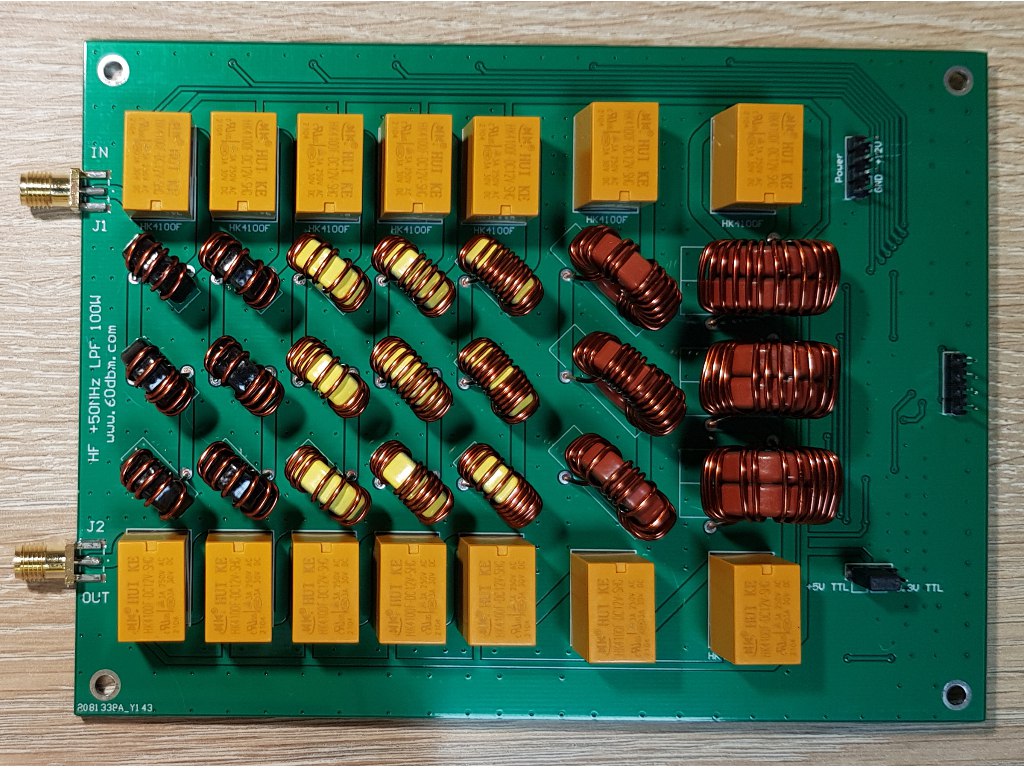 BPF:
There is no reason to use BPF in the city with LTC2208, i bought it just to prove that fact to myself 🙂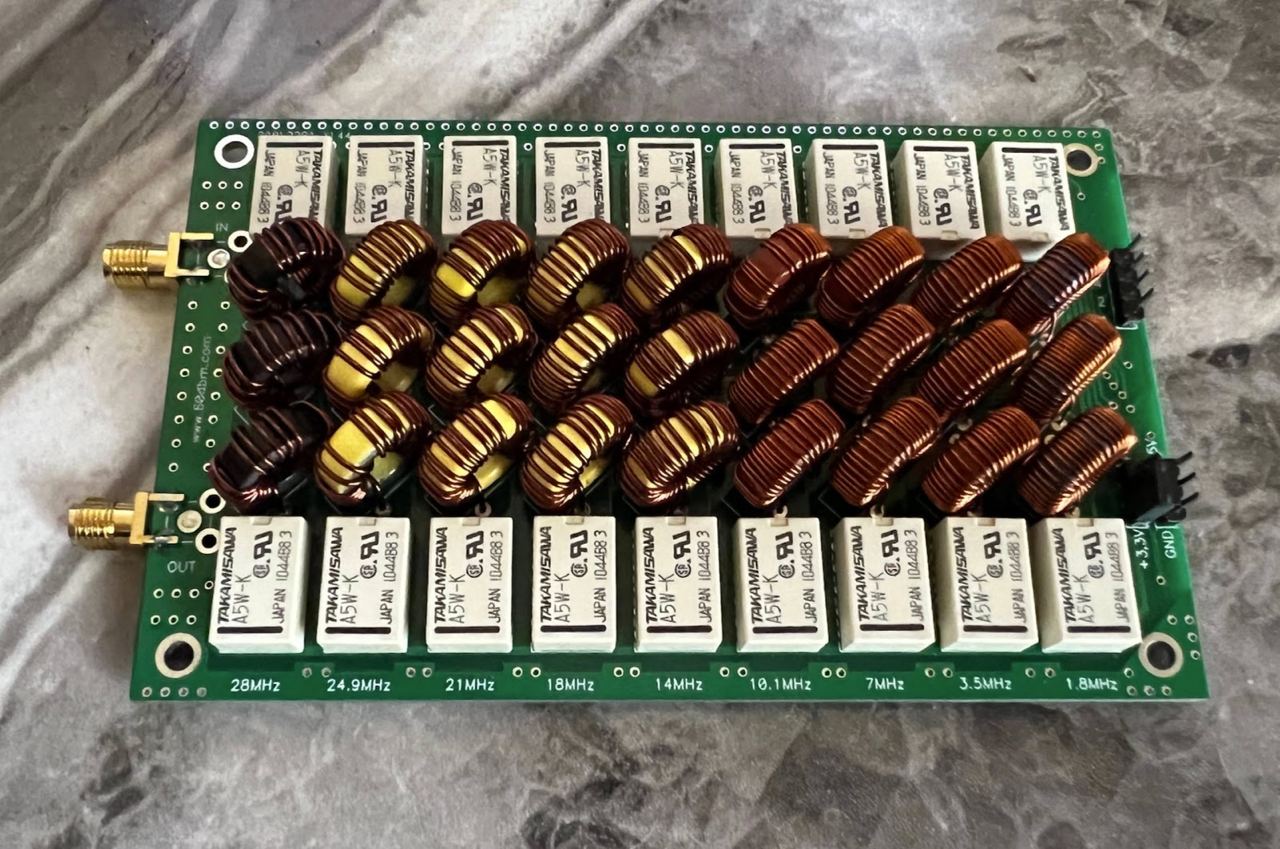 RX-TX switching board: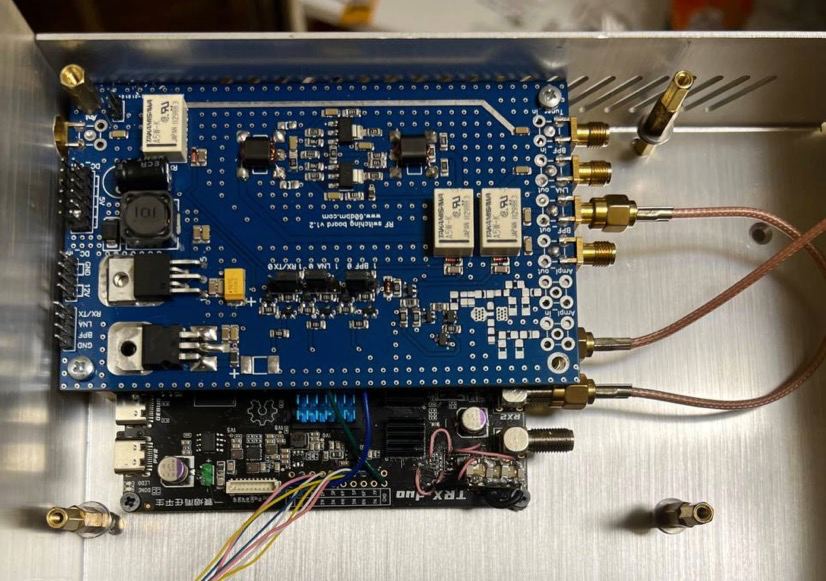 AMP:
It's 100W RD100HFF based amp with schematic similar to Munin from hpsdr project and others.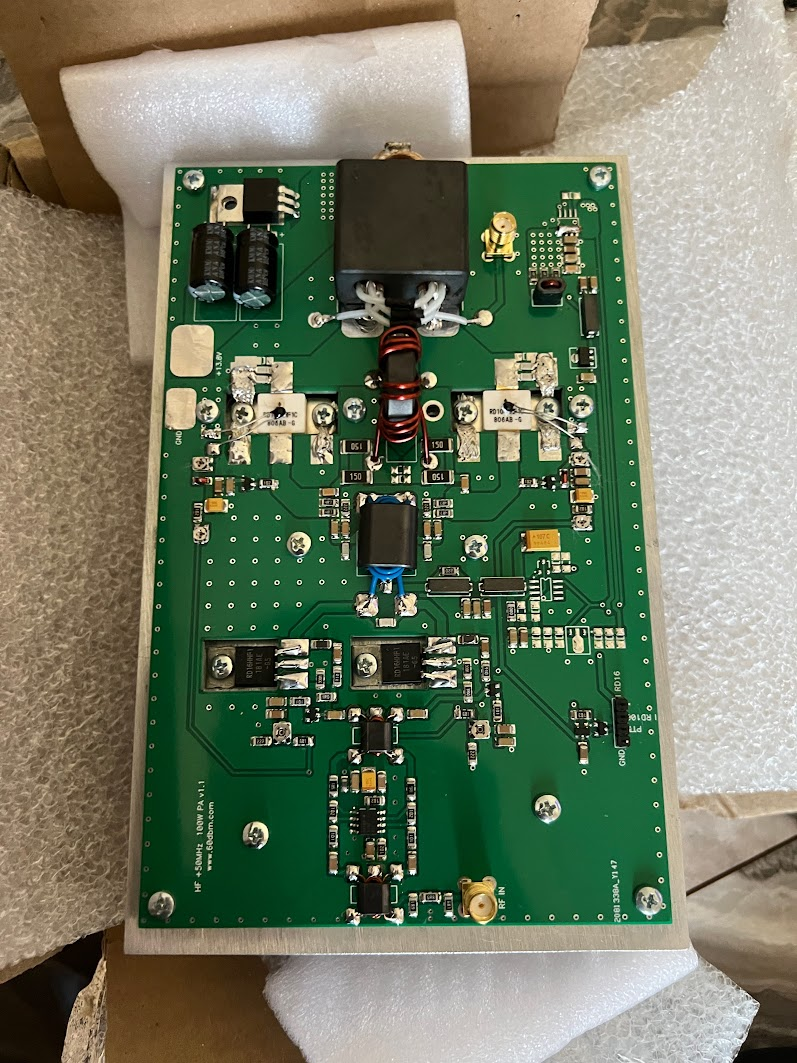 Case:
I can't recommend to buy this case, because it's small and unhandy but it looks pretty nice.